Direct principal of Hörcsik CAD: KÉSZ Inc. as general designer and contractor
ATTENTION! This reference material - being the strategic partner of Hörcsik CAD Ltd. - can be found on the website of Studio IN-EX Architects:
http://www.in-ex.hu/eng/blog/content/91-design-coordination/level=4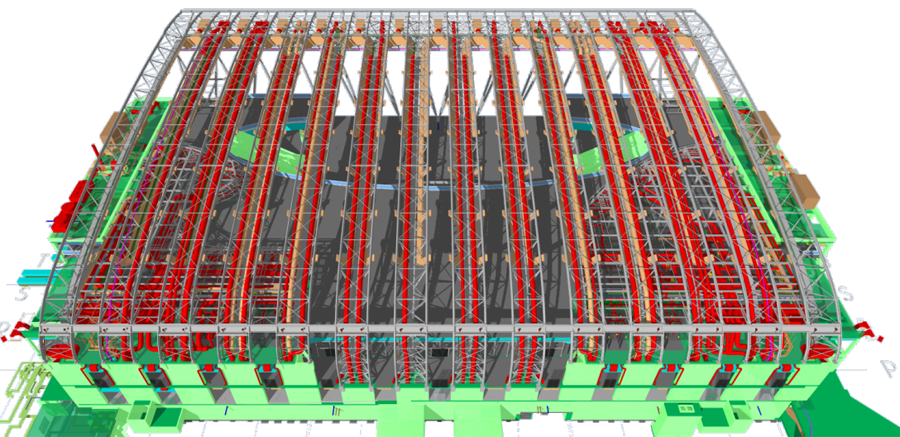 Coordination work tracked the whole design process and got higher and higher importance as the development went deeper into details. Due to the difficult built-in technologies in the final stage more than 20 designer teams participated in the project as sub-contractors. These teams diverse not only regarding their locations but also regarding the software platforms they used for the specific design.
The traditional way would be that when a discipline reaches a certain point with the design, it shares its plans with other stakeholders, so they can adjust their designs accordingly. However, in our case the number of stakeholders and the variety of their software forced the main contractor to break with the traditions and put more emphasis on the coordination, and introduce it as a new discipline.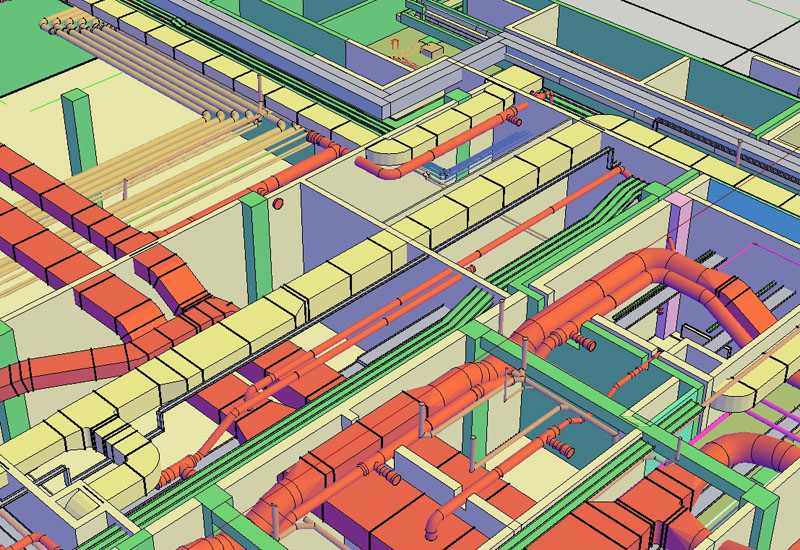 The following main groups participated in the SkyCourt project:
Architecture – ArchiCAD (Graphisoft)

Superstructure RC – Allplan (Nemetschek)

Substructure – 2D AutoCAD (Autodesk)

Steel structure – StruCAD (AceCad)

Roof – Tekla Structures (Tekla)

Coordination – Navisworks (Autodesk)
We already noticed that different disciplines can use very special software and require deep technical knowledge, but it is also important to realize that coordination can have its own software too, which reads and handles all different kinds of models and allows the coordinator to decrease failure cost with the above mentioned possibilities. These features isolated the coordination of Sky Court even more and pushed it into a new discipline to be the independent auditor of the project.